And, weekend starts now!
Lucas has been in weekend mode since last weekend, something USAREC calls mandatory quarterly leave. Lucky guy has had a 7+ day weekend and he deserves it. It's been really nice having him around this week. The boys loved it too. The weather got in the way of some of our plans but really we didn't mind... in fact I think we all enjoyed a very, very laid back week. He's set to drive race cars this weekend at the same track I'll do a 5K on, we also have a bridal shower and Mothers day plans for the weekend too! yippee!
H54F
1// how many mowers and how many boys does it take to mow the lawn?
2// homemade granola bars! so, so easy to make and seriously yummy! I followed
this recipe
and tweaked it just bit.... I mean, it had to have chocolate morsels too.
3// I actually bought clothes other than workout pieces! H&M was the store of choice, I feel like I scored some great summer dresses. It's weird though, now that I try them on at home they don't quite look the same. Ever feel like those dressing rooms trick you?
4// 100 glow sticks for Saturday nights Neon Glow 5K! I think we'll be the coolest dorks ever in our glowing gear. Weather man is predicting rain. Everyone take a moment and ask the skies to not rain on our race.
5// Hello new iPad! The boys couldn't keep my Mother's Day gift a secret any longer!
But it's definitely not just a gift for me, we all get to have fun with it
:)
Who's excited for the Summer Kickoff Virtual 5K?
I AM!!! If you'd like to sign up and join us during the first week of June for the 5K just fill out
this form
.
I first talked about it
here
but I'm hoping to have a more official post up next week along with emails out to everyone who has signed up! We're going to start the summer off right by rocking this 5K!!
May's challenge All The Way Strong is still going strong for me! And, I hope you too!
Wednesdays post meant a lot to me, I think it's important for us to sit without a mirror and talk about
what is beautiful
. Definitely worked the mind and soul part of this challenge. And despite having to rest my knee this week, I got in tons of upper body work and some miles via the elliptical, one step class, and the rower.
Here's this weeks breakdown....
3 miles Wednesday (step) [more on this in a minute]
2 miles Monday (elliptical - one of which was done backwards)
3 1/2 miles Sunday (rower)
plus last weeks 6 miles equals....
Would you consider the steps in step class towards your mileage? Pedometer shows 10,920 steps which averages to 5 miles. I shaved off two miles because not every step in class is equal to that of a full stride. Hubs and I disagree on if it counts towards my overall mileage.
What do you think??....
and
definitely tell me which are your favorite apps for the iPad?!
*Take a
moment to reflect
on the
big and small things
that make
your week more
beautiful.
H
A
P
P
Y
M
O
T
H
E
R
S
D
A
Y
TO
ALL
Y
O
U
M
O
MM
I
E
S
h
ope
y
our
d
ay is
w
onderful
!!!
...happy to have Max with me this month...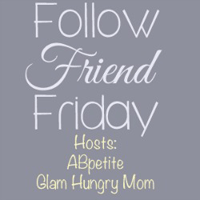 AND
Weekend Bloglovin Hop