Have you noticed all the fun, new editing options on Pic Monkey? They added horror for Halloween, decked the halls for Christmas and are now shooting arrows for Valentines Day. I'm lovin' all the new fonts and labels. There's so much to play with, you could literally spend
days
creating your little hearts out. Another awesome feature of theirs, that I use....oh, almost daily....is the shine reducer! Girls, this girl can get shiny! I've always been prone to a T-Zone shine. Lucky me. Thankfully I've met Lindsay. Have you noticed her hanging with us on the blog? She's got the solution for this problem-o of mine, so now I can use my time spent editing photo's on the fun stuff! Lindsay has way more to share with you than just beauty tips...before you hop over to check her out first get the dibs on what will most likely be my next purchase...
Hi everyone!
I am thrilled to be guest posting for Kristine today. Isn't she great?
I hope you get some inspiration out of her blog posts, because the fab lady sure inspires me!
I'm Lindsay and I blog over at
Pursuit of Pink
, which is my little place of happiness on the internet. I blog about all things that make me happy: beauty, personal style, home décor, recipes, organization and more.
And yes, my favorite color is pink, so there is plenty of that great color all over my blog. I am a person who tries hard to stay positive and I certainly hope my blog is uplifting to each of my readers. I'd love for you to stop by and say hello!
If you don't know, I'm kind of a beauty product junkie. I am constantly on the hunt for new products to try and I often
review products
on
Pursuit of Pink
.
Today, I'm here to talk to you about makeup primers.
If you have oily skin (like me) this is a great product to check out because it helps your makeup stay put all day. Even if you don't have oily skin (which you are so lucky! I'm jealous), then primers are still great for you.
Over the summer my husband's family came to visit and we spent all day, in the middle of July, walking around D.C. doing plenty of touristy things. At the end of the day, my sister in law still had flawless makeup. Her secret? She had on a makeup primer.

If her makeup could stay on all day, during the middle of summer, in the swamp land, that is D.C., then I knew I had to try it! Since that summer visit, my sister in law has become a Mary Kay representative and sold me the makeup primer in the Mary Kay line and I love it!




The primer is a very light formula and goes on so easily. I love how it makes my skin feel so smooth and also has a mattifying effect once applied. To start, I apply the primer after I have applied a moisturizer and let it dry. Then I smooth the primer over my face starting with my cheeks and work my way around my whole face (but you can apply it any way you like!). I like to apply the primer with my fingers so I make sure to get even coverage all over. Finally, I let the primer set for a few minutes before I start adding my foundation and powder.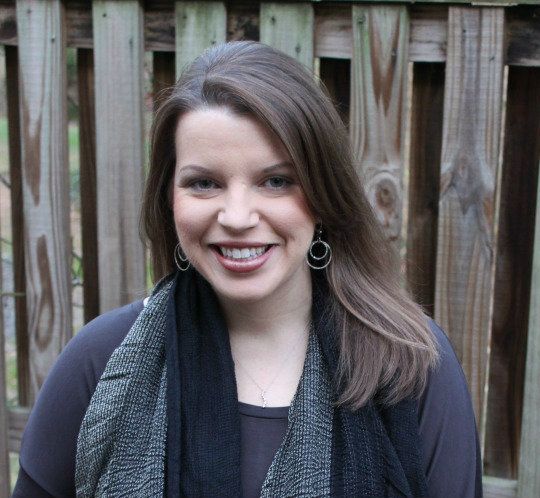 See, there is no shininess on my face because of the awesome primer.
The primer also helps my foundation go on smoother. And just like my sister in law, my makeup stays put and I don't need as many touch-ups during the day. Plus it has SPF, which is a great thing for our skin! The only primer I have tried is Mary Kay's Foundation Primer, but I'm sure there are several great products out there on the market. I do recommend the Mary Kay brand because it has had an amazing effect on maintaining my makeup.
To order your own, just click this
link
.
Thanks to everyone for following along today and a HUGE thank you to Kristine for having me. This has been such a treat hanging out on Heart Shaped Sweat for the day. I hope we can all get to know each other better. See ya around!
So....I'll be clicking on that link soon! Thinking you should too! In fact, I think you should click on any one of those links to
Lindsay
. She's full of tips, you don't want to miss out on! Hope you've had as much as us today!